Showcase a production process that is both non-labor intensive and non-toxic in your workshop
Imagine what you can do for your clients
Are you ready to do as almost 200 orthopedic specialists already do? Utilize the Programmable Foam® technology to produce 3D-printed orthopedic insoles. Innovate your product solutions for your clients.
Everything you need to 3D print user-customized orthopedic insoles
The Embrace Insole solution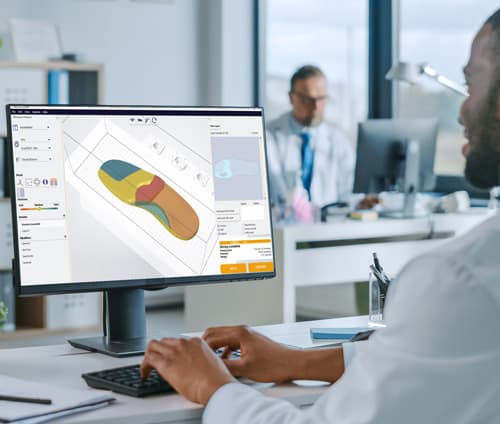 Modify print parameters and change the hardness zones to optimize the final result with the build preparation software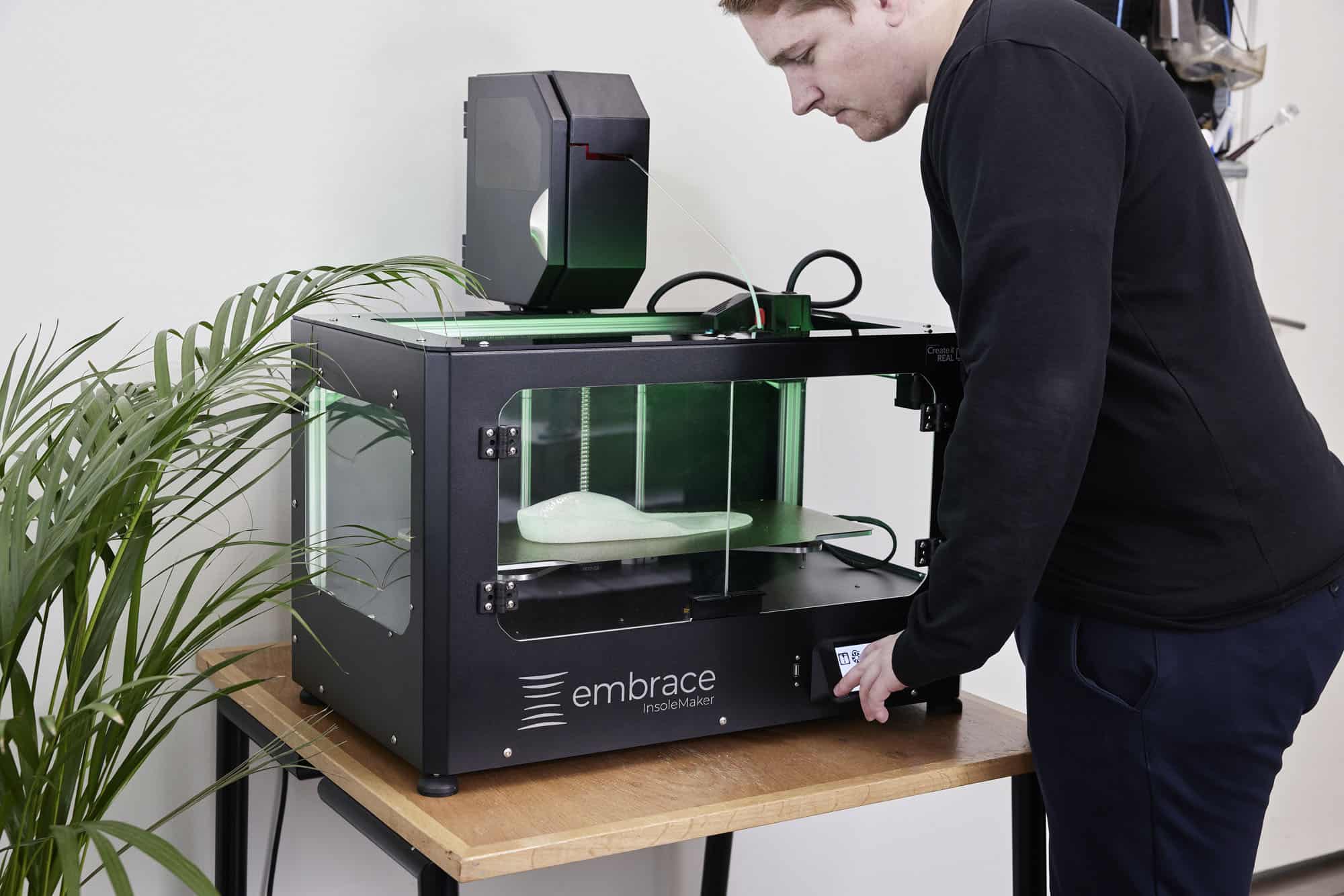 The InsoleMaker is specialized to print orthopedic insoles in utilizing our Programmable Foam® technology.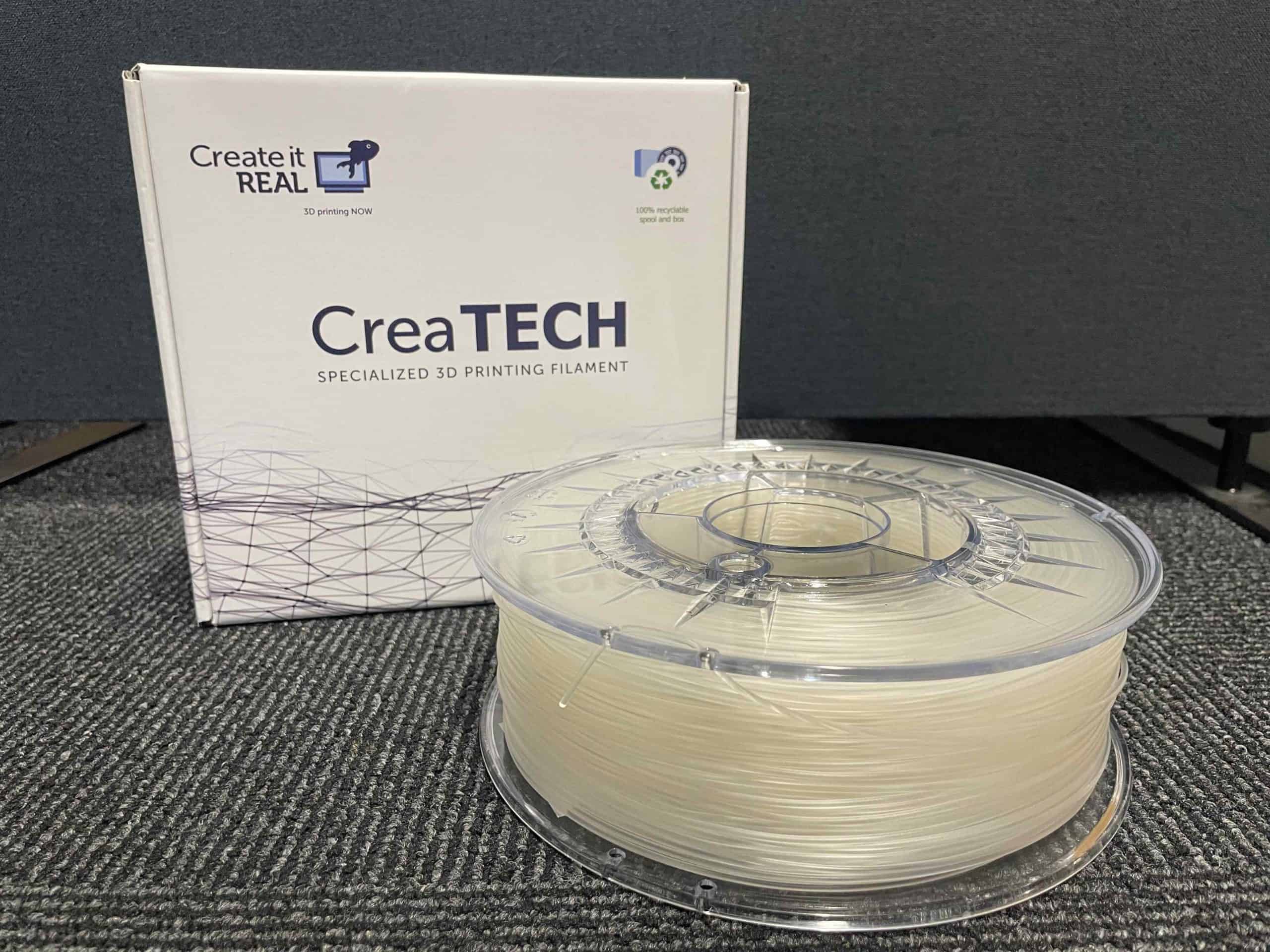 Print Programmable Foam® using our certified material to obtain a hygienic, comfortable, and breathable insoles.
Effective production of orthopedic insoles
Automatic Extraction for insoles
Increase your production hours effortlessly with this innovative feature.
The automatic extraction option presents a seamless enhancement to the Embrace Insole solution, allowing production to continue beyond regular office hours. With this advancement, the insole is automatically detached and gently guided down a ramp, sliding into a designated box. A built-in camera diligently assesses the success of the extraction.
On the software front, a sophisticated queuing system initiates the next printing cycle as soon as the camera confirms the print bed is empty.
Integrated with your CAD system and start a print farm
Upgrade to mass production without missing the advantages of a simple and sustainable solution.
Integration into your CAD software makes it possible to prepare the print and add the insole to the print management system in one go, using a cloud-based version of the REALvision software engine.
With several printers connected, you can have a central print farm or manage several printers in local store locations, creating a decentralized print farm
Create comfortable insoles today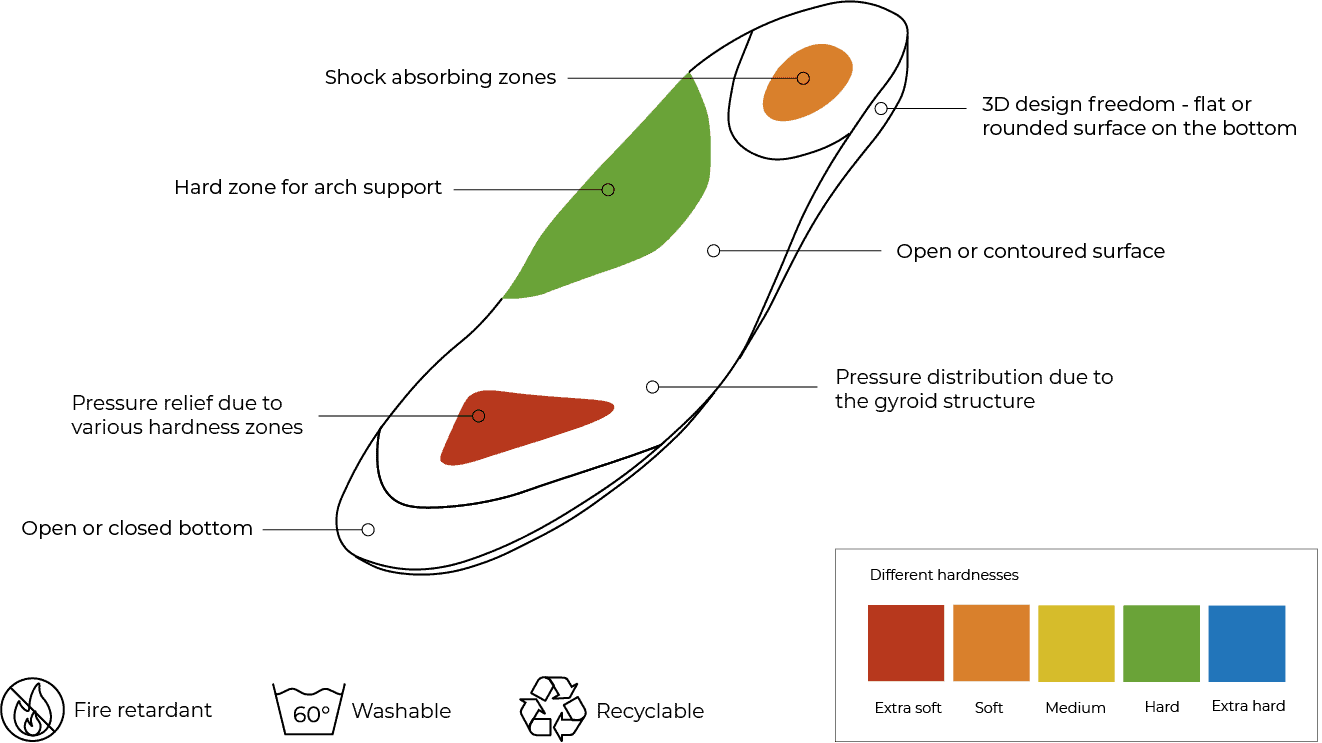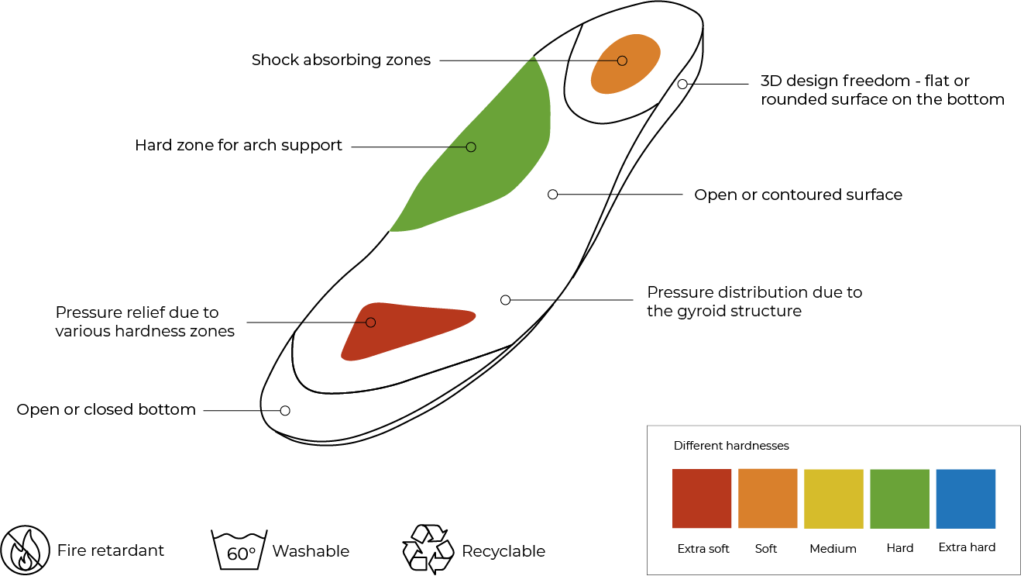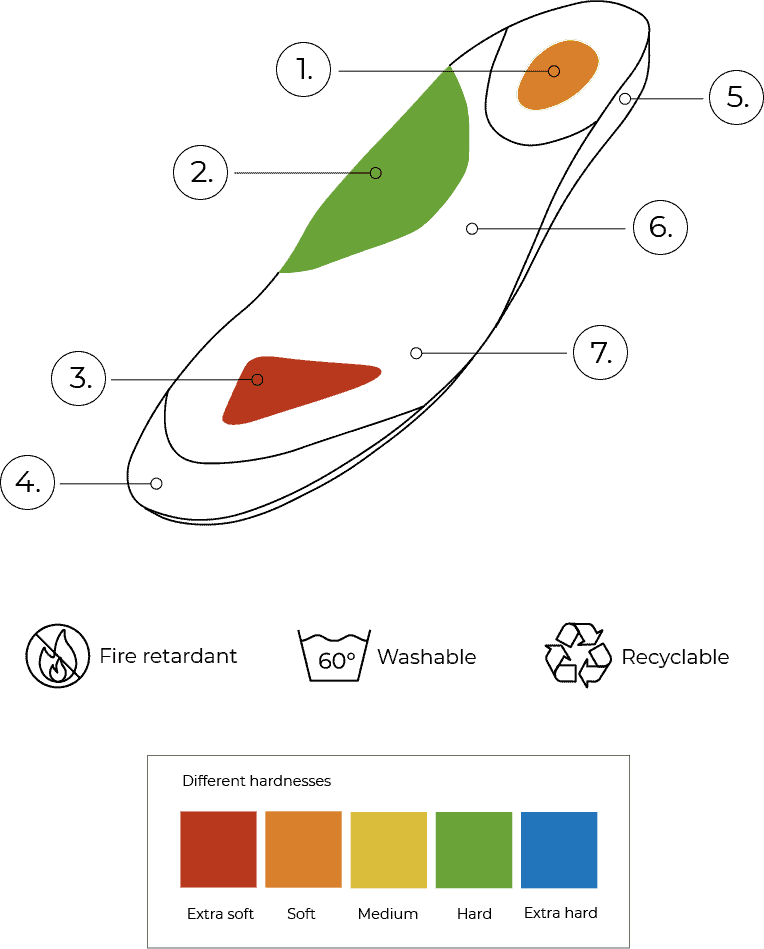 Journey into the digital transformation
Benefit from a proven production solution and replace hand-crafting with Embrace 3D printing technology. It enables you to streamline production while supplying enriched value and quality of life for your clients.
Produce superior orthopedic insoles
Save time and labor in the production process
Achieve cost-effective production
Are you ready to leap into smart production now?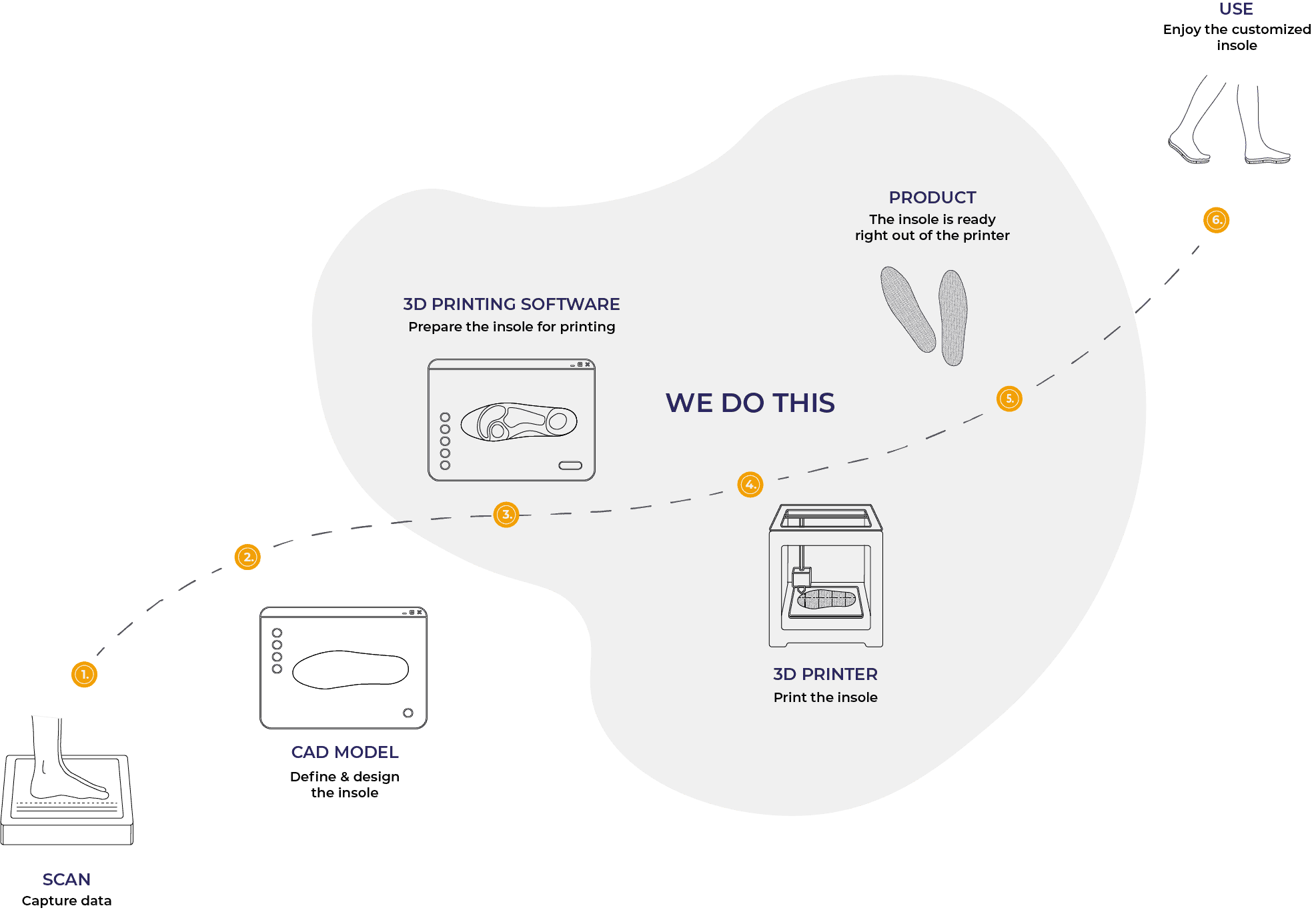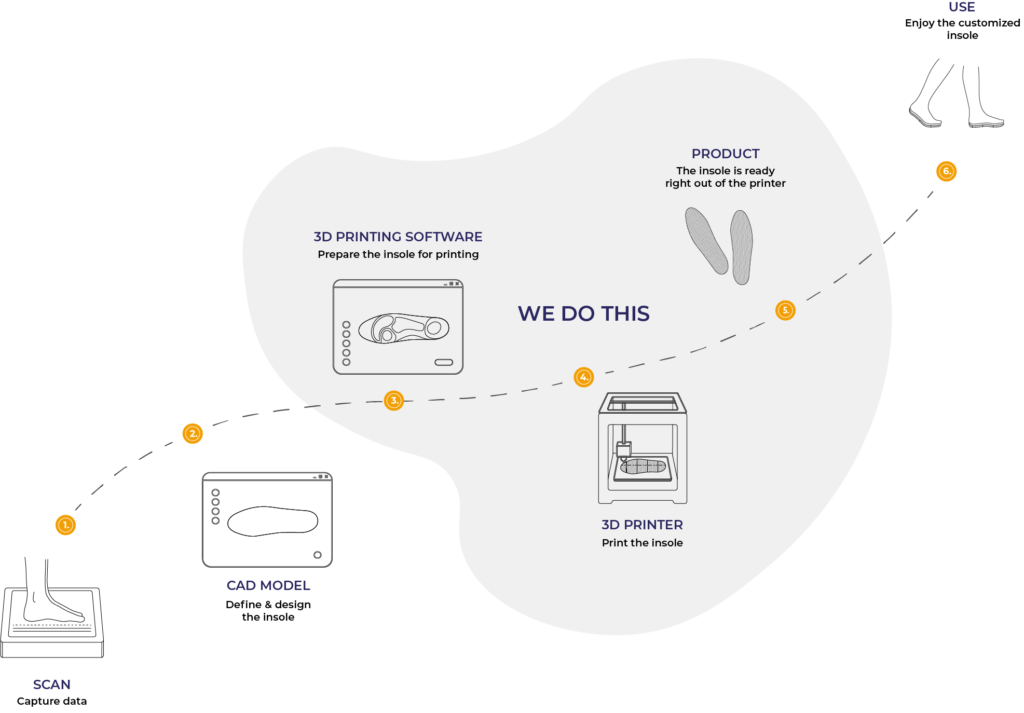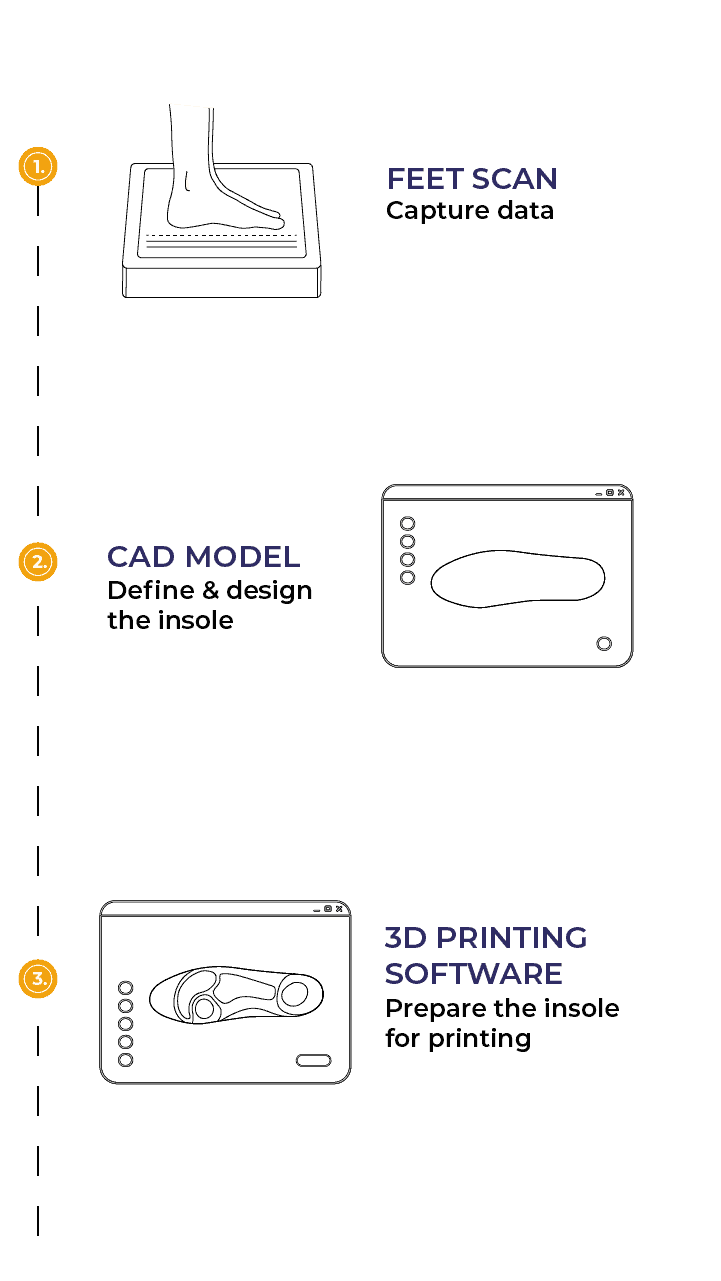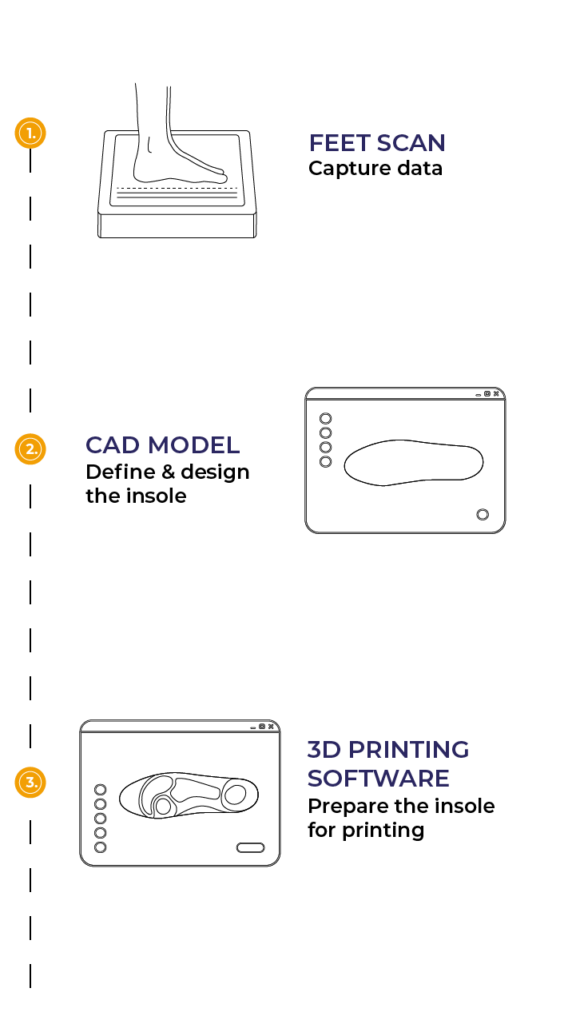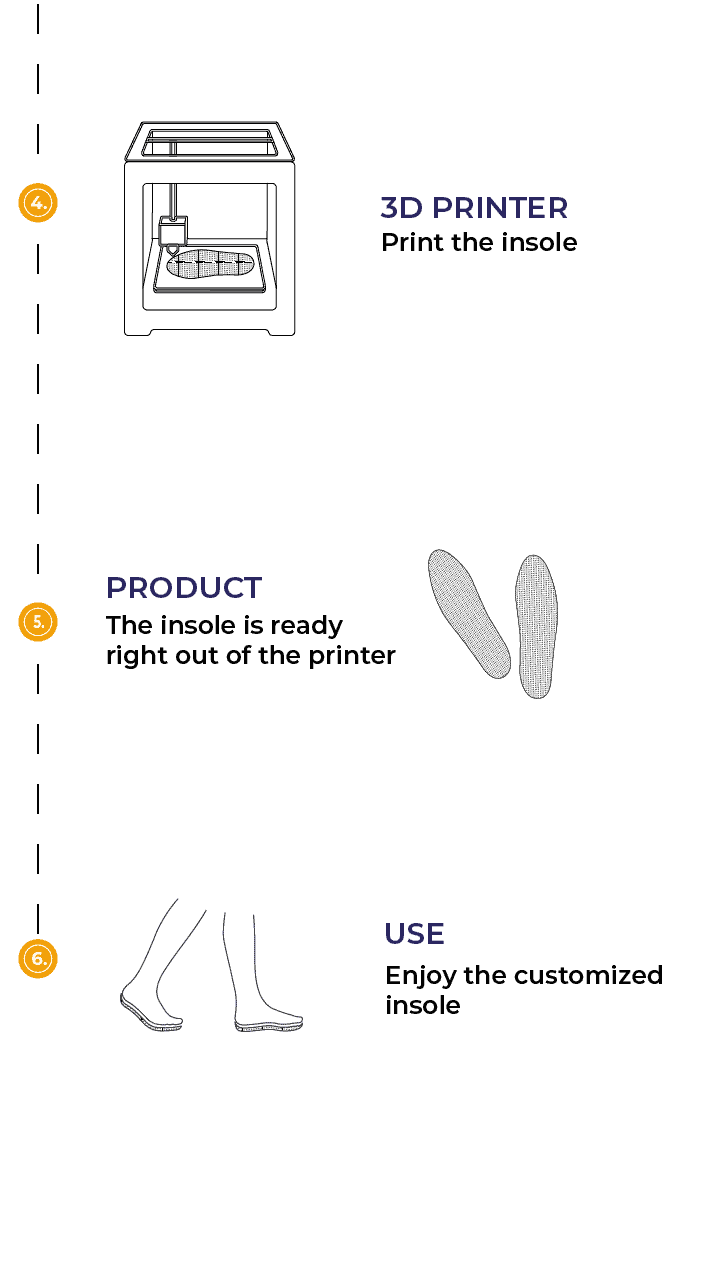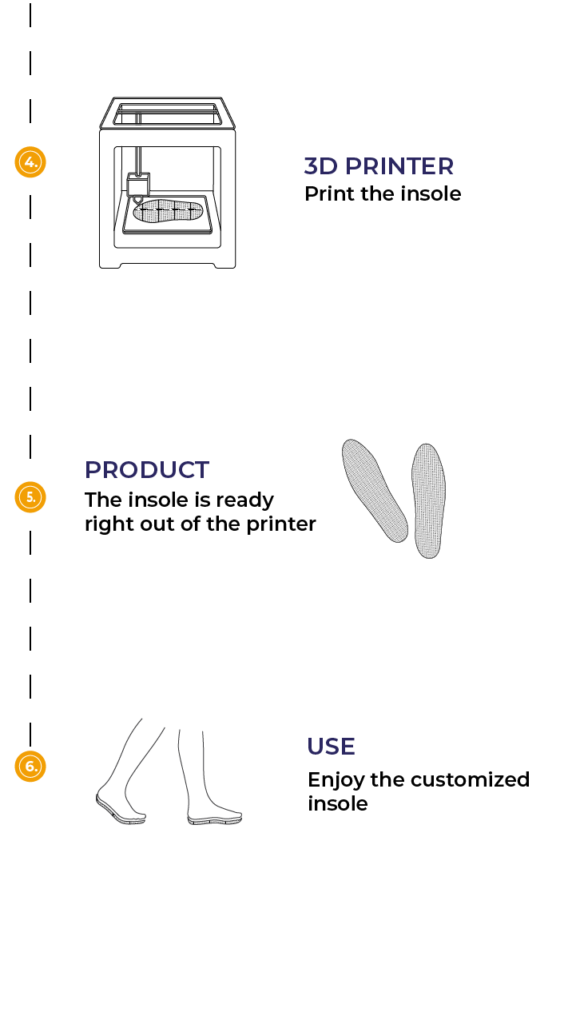 With an Embrace solution, orthopedic professionals can seamlessly transfer their knowledge to the final product without concerns about labor-intensive and dusty production processes. Instead, they can obtain a high-end product of exceptional quality.
Integrate our Embrace solution with your existing digital setup, or allow us to assist you in selecting the ideal digital workflow for your needs. We collaborate with various partners and prioritize your unique process.
Business case: CUBIX 3D printed insoles in orthopedic shoe stores
CUBIX could be for you. Are you looking for a solution containing all components? Please read about the business case that started our insole adventure. The CUBIX insole printing solution combines cutting-edge technologies and know-how from GeBioM, Covestro, and Create it REAL. It stands out as a well-proven system currently installed in more than 100 orthopedic workshops across Europe.
Revolutionary Embrace Insole solution to Bionika Sports
Can you get up and running with local production of 3D-printed insoles in 30 minutes? Yes! We recently installed the Embrace 3D-printed insole solution at Bionika Sports in Granada, Spain. As a leader in 3D printing insole-making solutions, we have ensured that Bionika Sports receives the highest quality insole-making solution.
Try before you buy: Orthotics & prosthetics print service
Try Programmable Foam®: use the orthotics & prosthetics print service. We use your design and requirements.
Test our capabilities: order a free sample
How to get started with 3D printed orthopedic insoles?
We are prepared to assist you in implementing a digitalized workflow and starting production through 3D printing.
Define your business case
Create samples
Determine a suitable solution
Control and initiate production.
Scale production