A next new normal in spinal correction: When correction and comfort go hand-in-hand
Imagine what you can do for your clients
With variable stiffness, we are ready to produce orthopedic corsets, spinal braces, and body jackets with unique properties. Get inspired and innovate what you could do for your clients.
Everything you need to 3D print user-customized orthopedic corrective braces
The Embrace Corset solution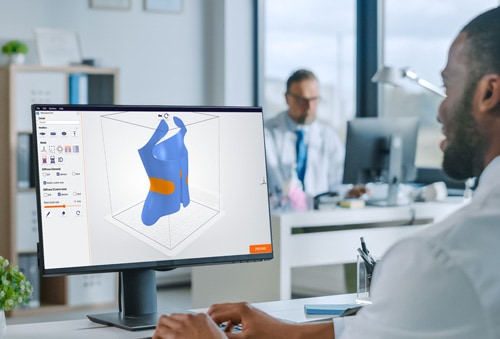 Modify print parameters and change the stiffness zones to optimize the final result with the build preparation software.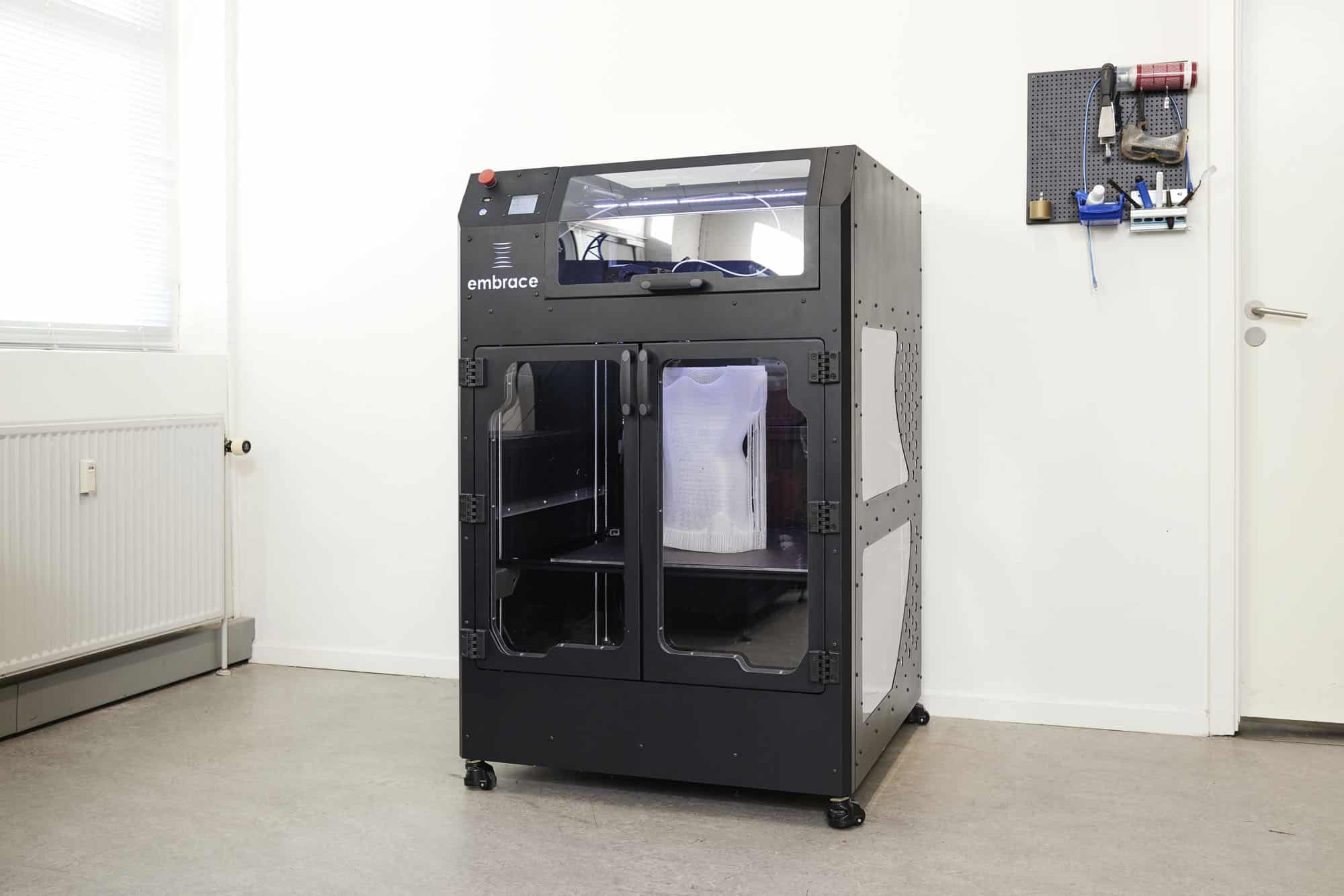 The reliable Embrace CorsetMaker is specialized to print corrective braces as a production system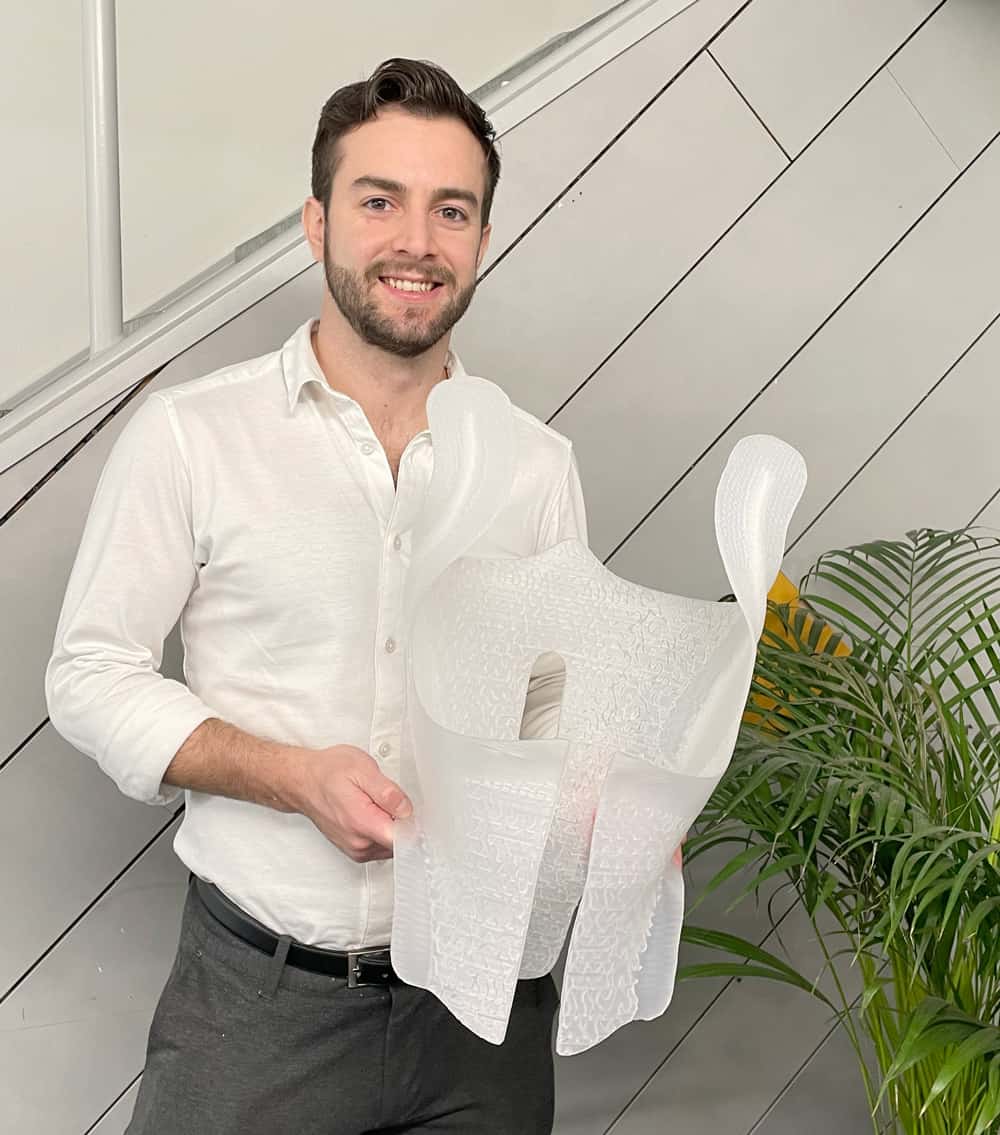 Polypropylene (PP) has unique properties which are ideal for orthopedic applications that require durability and flexibility.
Printed in polypropylene material
We use 3D print filament made from PP (Polypropylene) material. Today, most customized corsets are made with PP, an approved material for orthopedic corsets: 
Great recycling scheme with zero-waste
No dust in the production
Hygienic and washable properties
Journey into the digital transformation
Benefit from a proven production solution and replace hand-crafting with Embrace 3D printing technology. It enables you to streamline production while supplying enriched value and quality of life for your clients.
Build superior corrective braces
Save time and labor in the production process
Achieve cost-effective production
Create a better correction today




Try before you buy: Orthotics & prosthetics print service
Try Programmable Foam®: use the orthotics & prosthetics print service. We use your design and requirements.
Test our capabilities: order a free sample
Are you ready to leap into smart production now?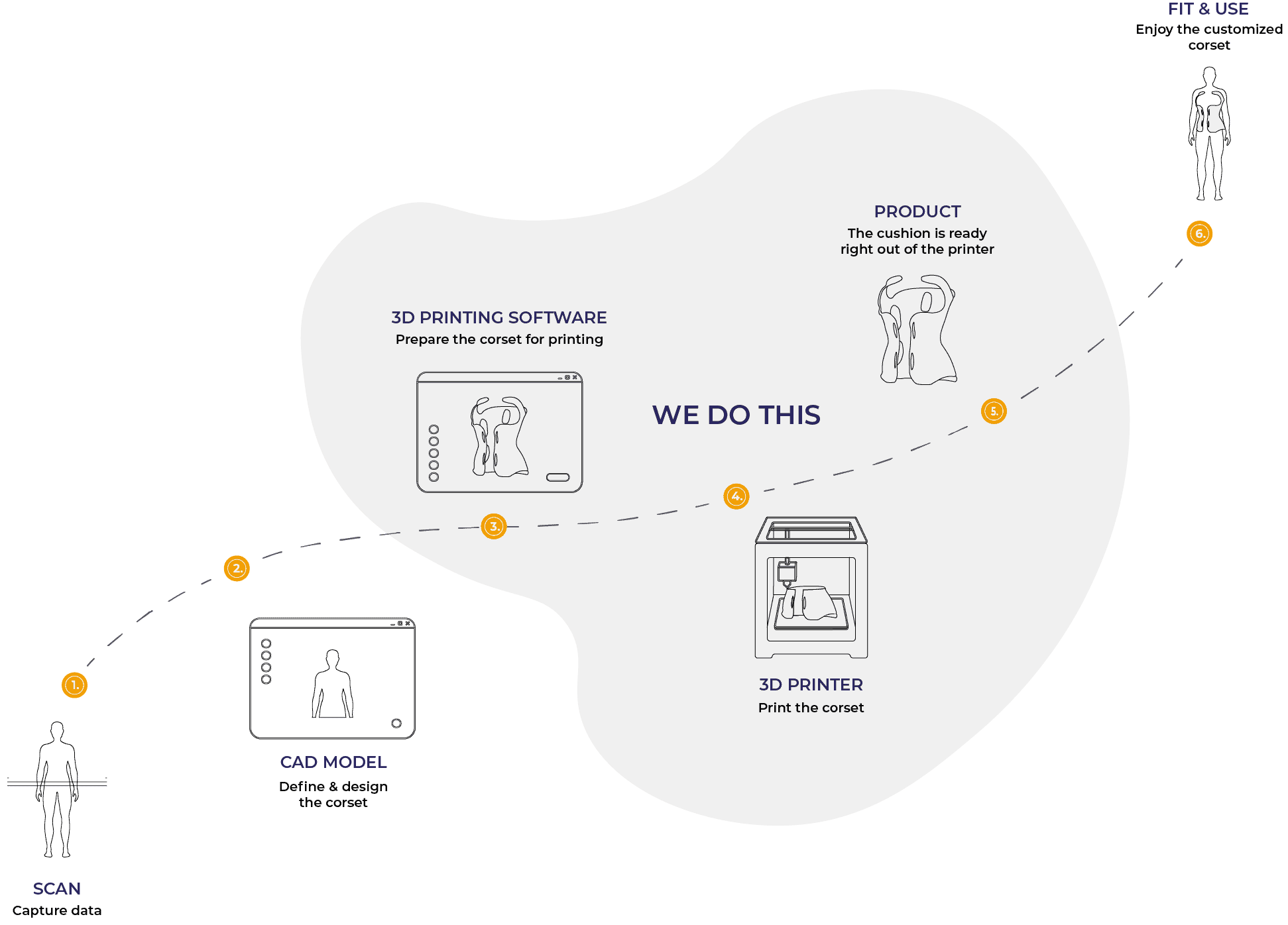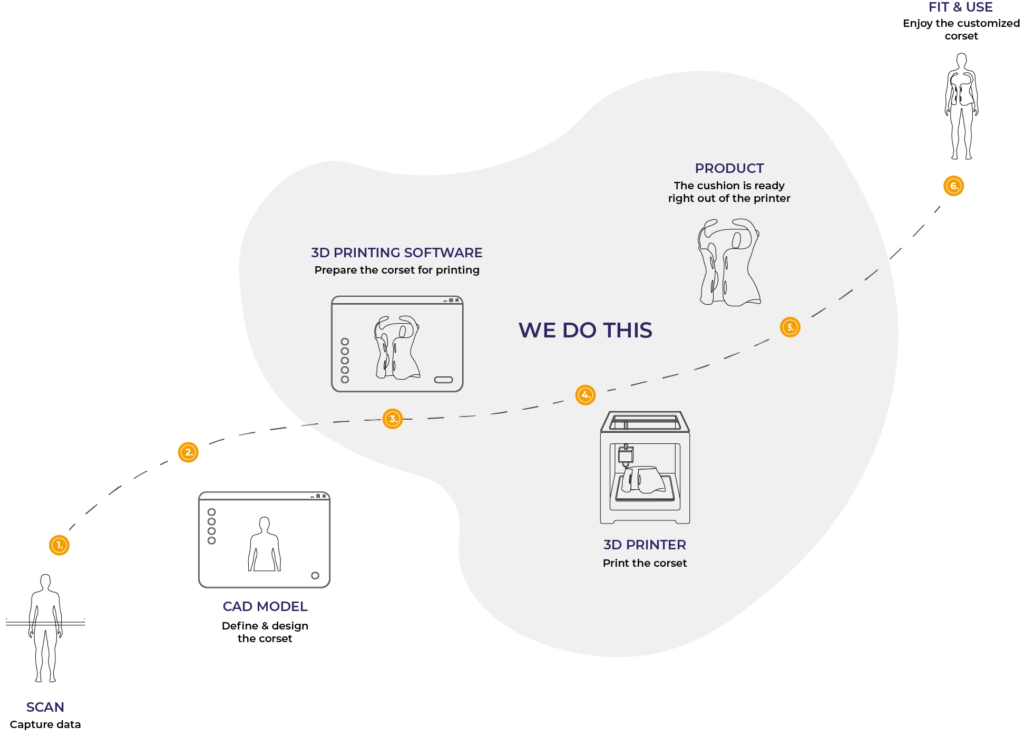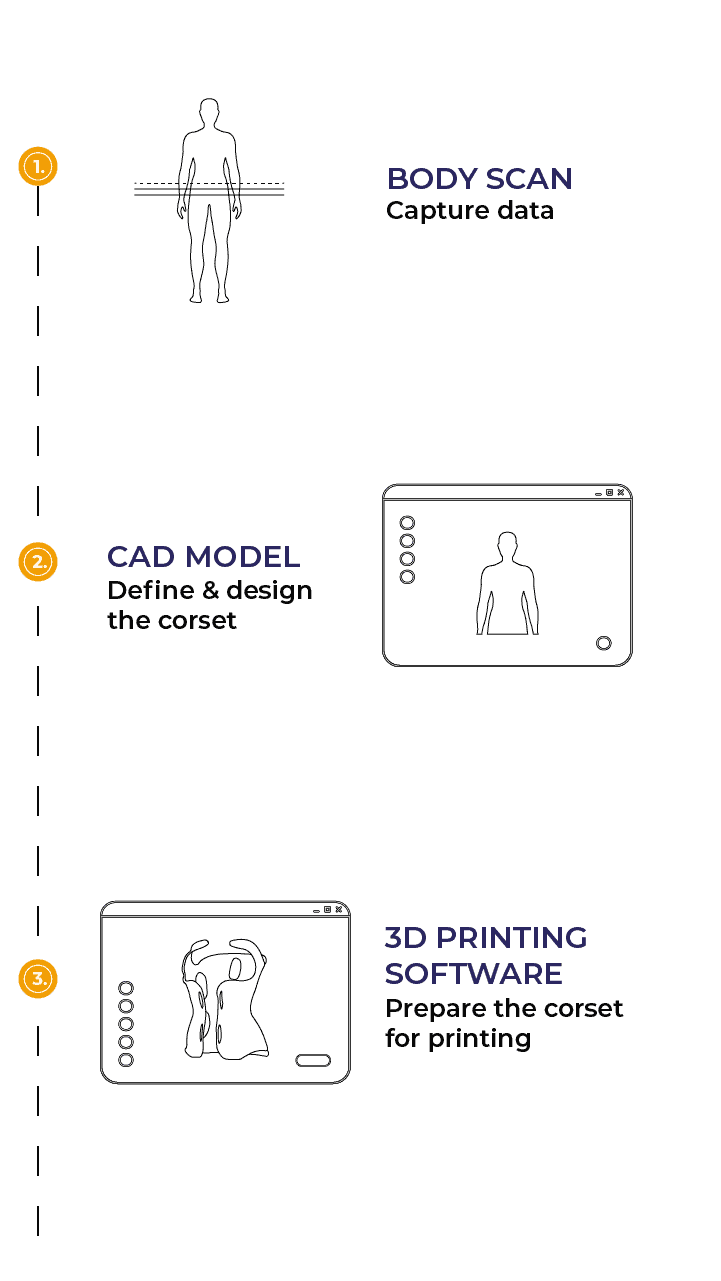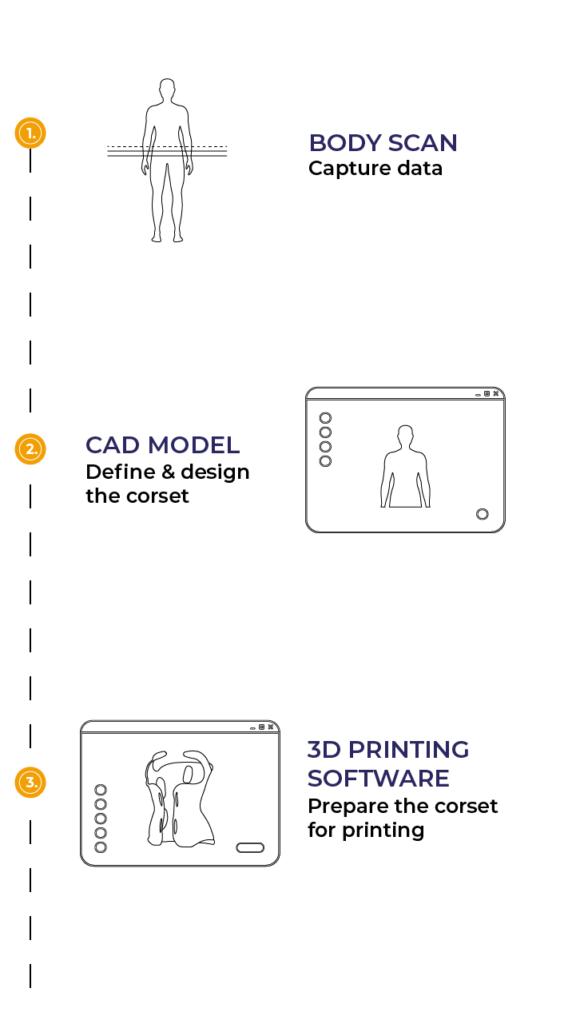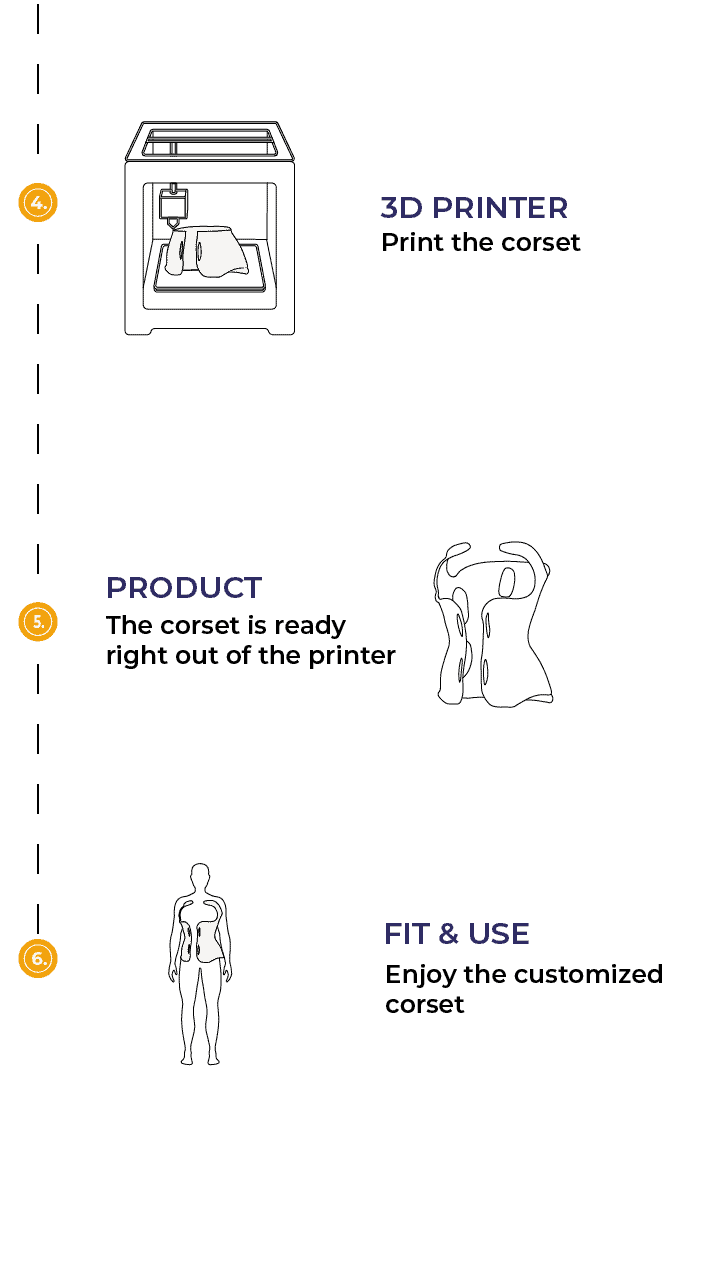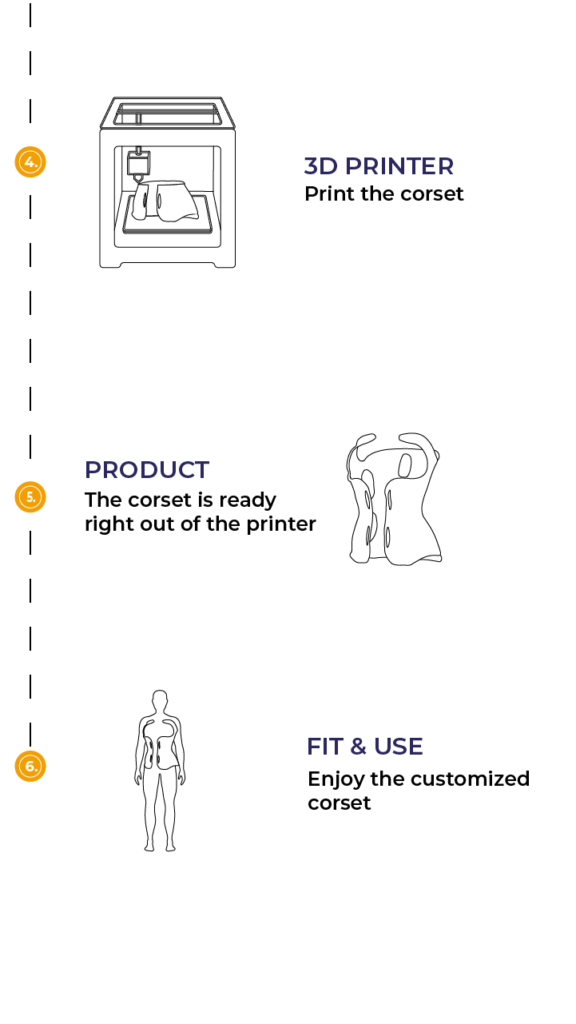 With an Embrace solution, orthopedic professionals can seamlessly transfer their knowledge to the final product without concerns about labor-intensive and dusty production processes. Instead, they can obtain a high-end product of exceptional quality.
Integrate our Embrace solution with your existing digital setup, or allow us to assist you in selecting the ideal digital workflow for your needs. We collaborate with various partners and prioritize your unique process.
How to get started with 3D printed corrective braces?
We are prepared to assist you in implementing a digitalized workflow and starting production through 3D printing.
Define your business case
Create samples
Determine a suitable solution
Control and initiate production.
Scale production