3D printed food: Our prototype had its first test run at Aalborg Universitetshospital
We visited Anne Katrine, a food and innovation scientist at Aalborg Universitetshospital, to look at the 3D printer prototype we developed in cooperation with Aarhus Universitet, Danish Technological Institute, Københavns Universitet, Arla Foods, and DuPont.
The research project is supported by the Innovation Fund Denmark and deals with cancer patients' malnutrition with customized food for each patient.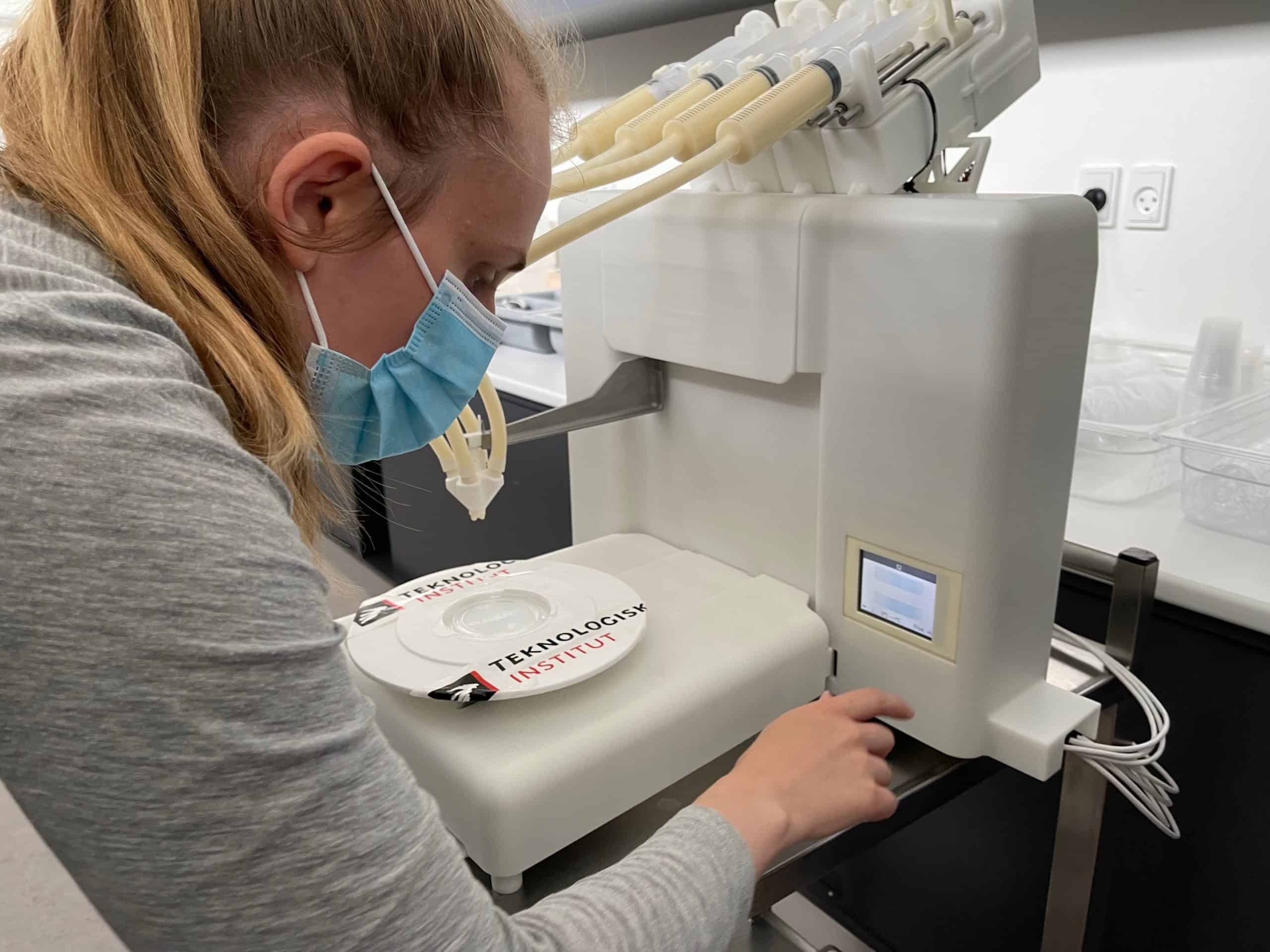 A project to fight malnutrition
The goal is to create functional and nutritious in-between-meal for cancer patients. Surveys show that nearly 90% have taste changes, resulting in a different experience with food. This knowledge was brought into the project and resulted in the creation of new customizable food recipes. By varying the acidity and protein concentration levels, the medical personal could customize the food to individual needs.
This summer, a pilot trial was performed with actual patients. The results indicate that the layered food systems, with varying acidity and proteins levels, create a greater desire to eat, supporting the project's hypothesis.
Jeremie Pierre Gay, CEO of Create it REAL says:
"It is exciting to stand on the birth of a new 3D printed food technology that has the potential to save lives and improve people's health. We have faced many issues during this project, and Create it REAL has gained unique know-how on how to solve those challenges at the core technology level. We have already developed an extrusion technology capable of creating custom 3D printed food and have already found applications that can benefit from it. ""
Tailored extrusion
When 3D printing food for the patients at Aalborg Universitetshospital, the extrusion system is tailored to dose the exact amount of acidity and proteins needed. The test you see in the pictures was made with lemon dessert, and each of the four syringes extrudes a different formula.

3D print in your own home
"Short term, the biggest benefit of 3D printed food is for custom healthcare solution; but soon, it will be standard to have a food printer at restaurants, shops and even home that can recreate delicious top restaurant-quality food. The cuisine will become digital, and recipes will be downloadable from the internet then 3D printed. The machine will inform you about the ingredients it needs from an integrated refrigerator, and a heating part will cook it while it prints." Jeremie Pierre Gay explains.