Since 2015, Particle3D has been developing its disruptive bone-printing technology based on hard science from extensive pre-clinical work. Particle3D's patented bio-ink enables the possibility to print patient-specific, natural, and resorbable bone implants for reconstruction of the human body's skeleton based on the patient's own CT or MRI scan.
In addition, the technology renders it possible to infuse Particle3D's P3D bone implants with additives such as antibiotics, bone stimulating proteins, or chemotherapy, to be released over a prolonged period, as the resorption- and release speed can be controlled.

The bone-ink requires a soft extrusion system and was a complex challenge to develop
"Part of our product portfolio is a research line of porous, 3D printed bone-like scaffolds for enhancing bone research, P3D Scaffolds, which are made from Particle3D's bio-ink. This bio-ink material is difficult to print as it becomes liquid at higher temperatures which must be maintained throughout the printing process. With these unique requirements, along with the need for control over the print, it has been a challenge to develop". – Martin B. Jensen, Chief Technology Officer at Particle3D
We discussed our complex challenges with Create it REAL A/S, and with their know-how in applying 3D printing to vertical applications, they understood our challenges and developed a solution for us. As they provide both the electronics and the slicer software for 3D printing, they have a unique ability to tweak all necessary parameters and optimize our solution. With the developed system, Particle3D is sure to improve and expand our research into exotic materials, while simultaneously elevating the quality of our supplied P3D Scaffolds.

Particle3D recommends Create it REAL A/S, if you want to bring the quality of your print to the highest level" – Martin B. Jensen, Chief Technology Officer at Particle3D
An individualized solution
With Create it REAL's 3D print technology, we enable companies like Particle3D to take full advantage of the benefits of 3D Print, mass customization, speed, local production, and reliability.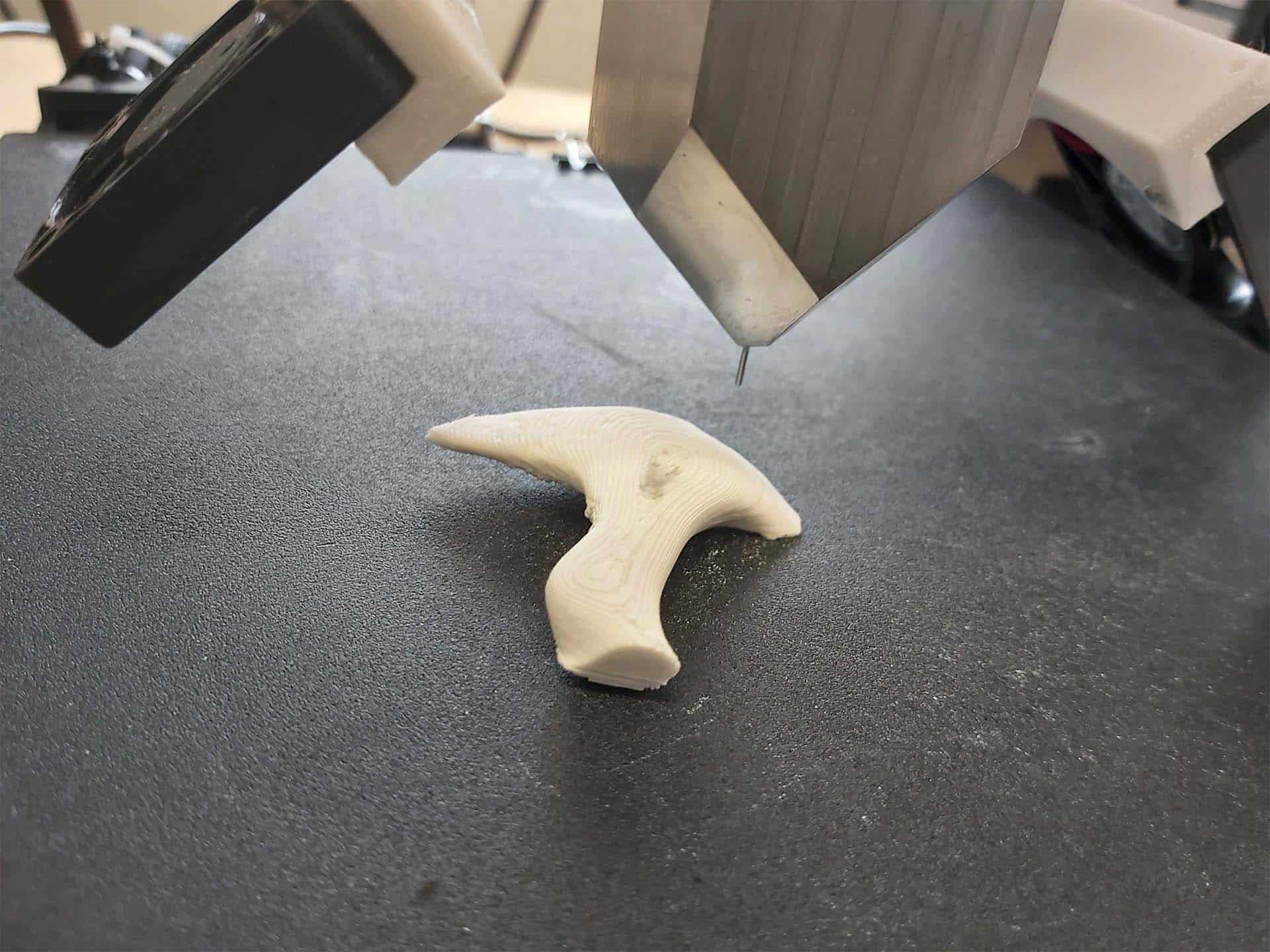 "The solution we provided for Particle 3D is the result of 12 years of experience in this field, as well as our deep understanding of all aspects parameters of 3D printing. From the design of the model, the slicing technology, materials, and the control of the printer. Extruding a material with such a viscosity is extremely difficult – unless you have full control over the print strategies". – Jeremie Pierre Gay, CEO at Create it REAL A/S
This case is another great example of the power of 3D printing and its endless possibilities. Create it REAL A/S is ready to help companies within the Medical & Healthcare industry solve complex challenges with 3D printing technology.
For further information about Particle3D, visit their website here: https://particle3d.com/