Welcome, to a new era of 3D-printed foam with fully customizable hard and soft zones within one object thanks to the Programmable Foam® solution.
Disrupting your industry with 3D printed foam
Industries that demand a high degree of customization, face several challenges that require changes in production methods. We believe that additive manufacturing has all the necessary characteristics to lead in a new production era.
Printing orthopedic insoles in soft TPU with Embrace Insole solution has revolutionized the insole-making industry. This experience was the inspiration behind our innovative Programmable Foam® technology!
We 3D print foam with soft TPU material. The solution allows us to implement different hardness zones in one object. We have complete control over defining the hardness and softness zones through the software. We are able to create gradient transitions between the zones. This has a lot of advantage. 
It has already proven in the orthopedic and prosthetic industry. Are you the next pioneer in your industry harnessing the advantages of Programmable Foam®?
Without further explanation I will let you to be inspired by the two minutes video below where Jeremie Pierre Gay, Founder & CTO of Create it REAL explains what Programmable Foam® is.
Benefits of Programmable Foam®
Are you convinced? If not yet, here are 8 benefits of Programmable Foam
®
: 
Compression control
Cooling effect
Reducing pressure points
Fast drying
Washable
Hygienic
Antimicrobial
Antimicrobial treatment ready
Designed for a better tomorrow
Here are 8 advantages of Programmable Foam
®
 compared to traditional foam:
Local production
Zero waste
Recyclable
No harmful chemicals used
Not flammable
Customizable
Washable
Durable
Solutions applying Programmable foam®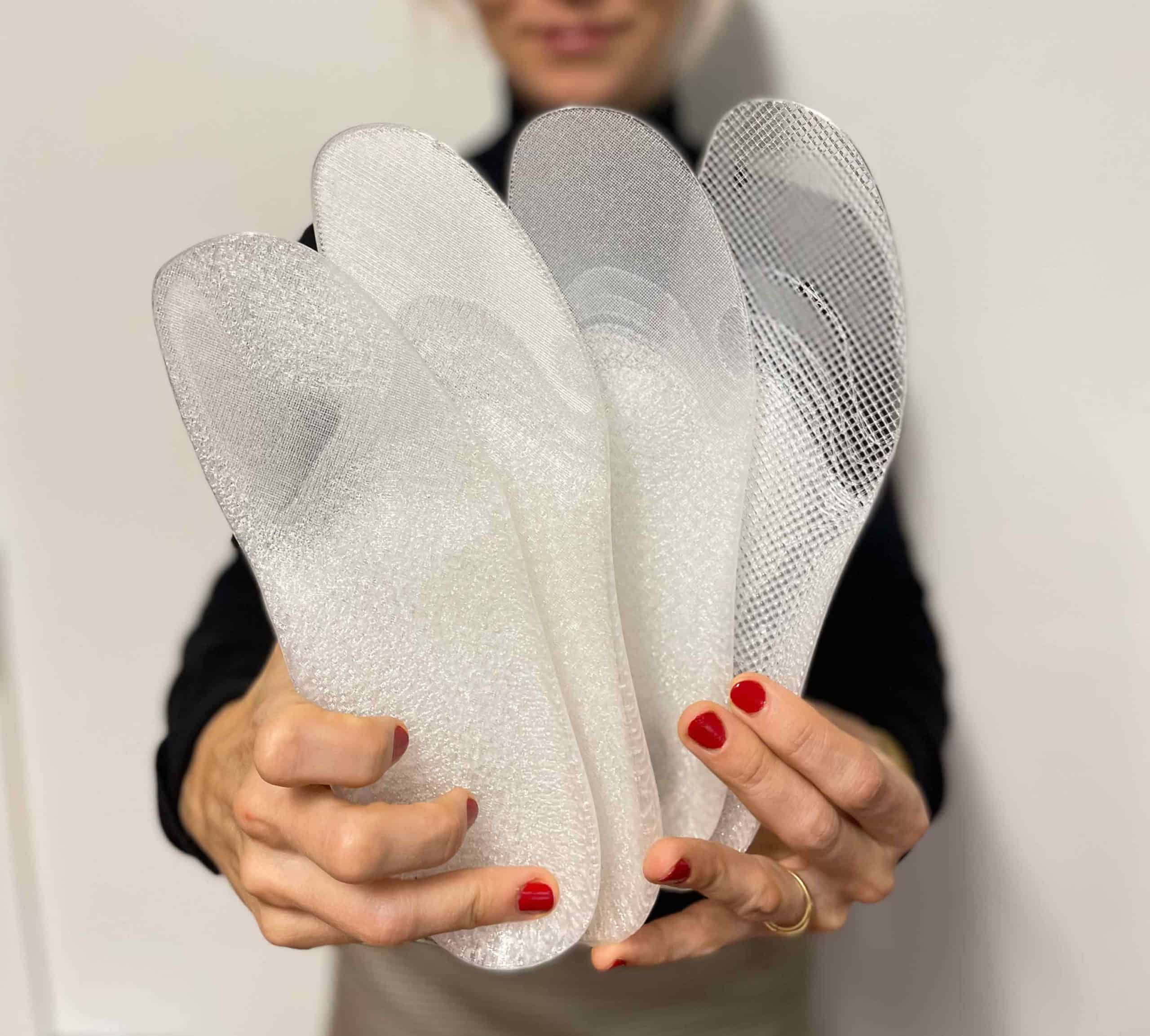 The Insole solution features everything the orthopedic workshop will need to produce customized insoles.
Embrace Insole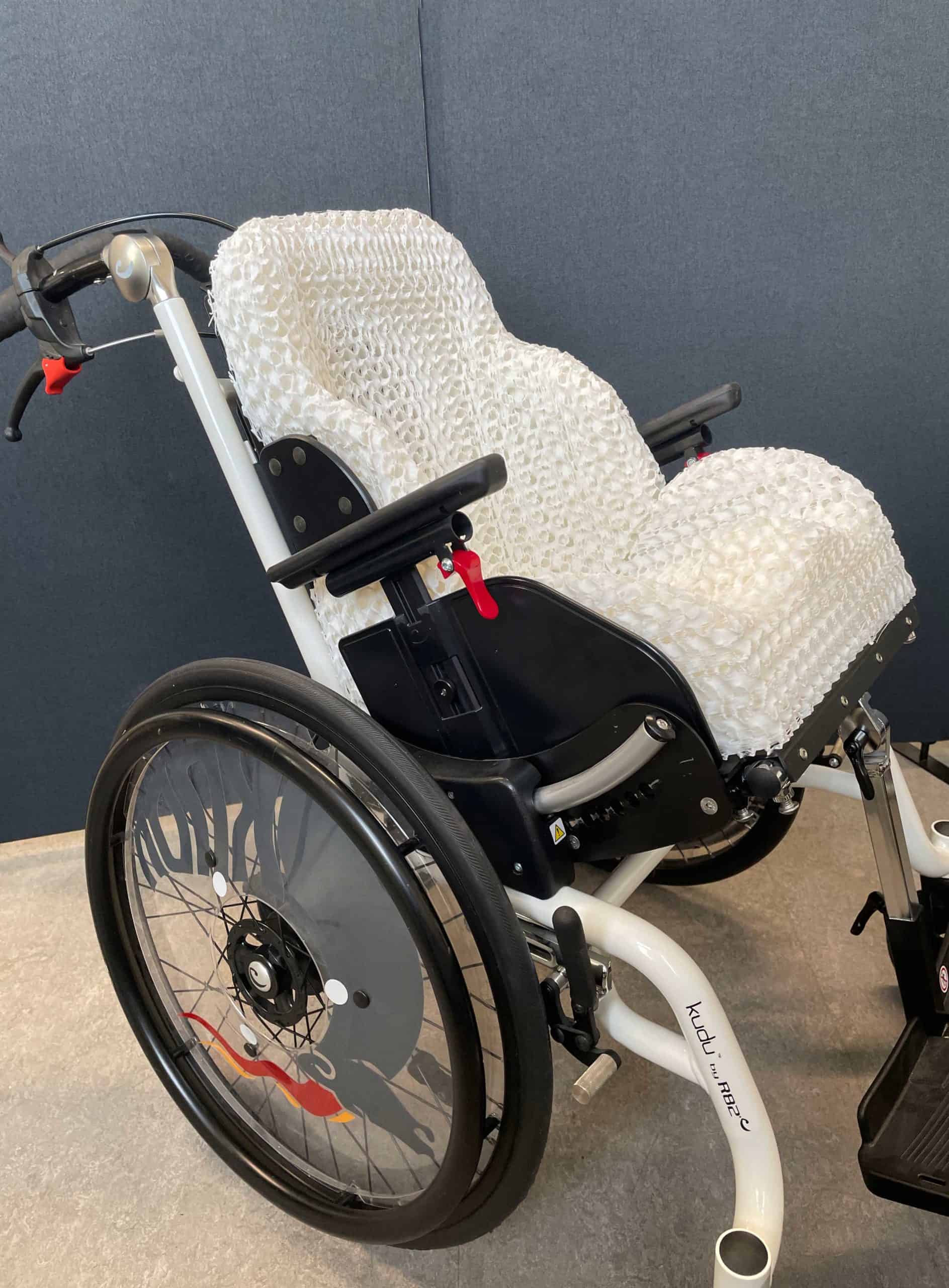 Embrace seat is introducing new digital manufacturing technology to customize seats for wheelchairs.
Embrace Seat
We are using CreaTECH soft TPU material for printing Programmable Foam
®
.
TPU, or thermoplastic polyurethane, is a type of plastic material that has many useful properties. Here are some things you should know about TPU:
Flexibility: TPU is a highly flexible material, which makes it ideal for applications where flexibility and elasticity are important.
Durability: TPU is a tough material that can withstand a lot of wear and tear, making it suitable for use in products that need to last a long time.
Resistance to chemicals and oils: TPU is resistant to many types of chemicals and oils, which makes it a good choice for applications where exposure to these substances is likely.
Weather-resistant: TPU can withstand exposure to sunlight and weather, making it useful in outdoor applications. 
Wide range of hardness: TPU can be made in a wide range of hardness levels, from very soft and flexible to very hard and rigid.
Good processing characteristics: TPU can be easily processed using a variety of methods, including injection molding, extrusion, and 3D printing.
Applications: TPU is used in a variety of applications, including footwear, phone cases, automotive parts, industrial belts, and medical devices.
Recyclable: TPU is a recyclable material, which makes it an environmentally friendly choice for some applications.
Overall, TPU is a versatile and useful material that has many advantages and is widely used in various industries.
Orthotics & Prosthetics print service
Get your seat, corset, socket, or cast 3D printed in top quality. We use your own custom design and meet your requirements for material, strength, quality, and functionality.