…And what you can do today even if you do not have one.
Things don't always go well or as planned. Disaster can strike, emergencies can happen. When they are few and far in between it's easy to forget about them. For most of us the current corona virus outbreak is the first real humanitarian crisis we experience first hand.
One of the things that stuck out us is the rate at which the global maker community got up to speed with helping.
We have decided to look into the role 3D printing plays during a crisis like this. Partly out of professional curiosity but also coming from a genuine drive to figure out a way to help.
As we did our initial research into practical solutions to our current problem at hand we came to a sobering realization:
The problems we face today here in Europe are faced daily in other parts of the world. Diseases, earthquakes, floods, famine happens every year but luckily the solution is the same for most cases.
Having access to hyper-localized production during and immediately after the dangerous events can be the thing that prevents an emergency from turning into a disaster.
The shortening the supply chain and the reduction in the overhead of logistics makes aid more efficient. During the immediate risk, quick action can save lives. In the aftermath, the extra local production capability can help the economy recover.
The roof above our heads
Deployed into disaster zones 3D printers could provide simple but durable shelters and help the rebuilding effort.
As we've written in our previous article
3D printed buildings are 30 times faster and up to 70% cheaper than their handcrafted alternatives.
This means you get more bang for your buck when it comes to aid and faster time for quality of life to recover to pre-catastrophe levels. There are already companies working on making this real this with promising results.
Repairing things while there are still things left to repair
There are a lot of small items around us that we take for granted or even forget about that are crucial to our comfort or even survival. During an emergency situation having access to these can be the difference between life or death. It's easy to come up with basics when thinking about an emergency: food, shelter, medicine, but the devil is in the details. The United Nations Office for the Coordination of Humanitarian Affairs (OCHA) gives an extensive list of examples for potentially 3D printable items in their report "Shrinking the Supply Chain: Hyper-local Manufacturing and 3D printing in Humanitarian Response".
Browsing through this list can be quite eye opening:
Pipe/hose connectors
Spigots
Washing points
Soap holders and dispensers
Latrine hinge-covers
Medical disposables (e.g. IV bag hooks, oxygen splitters, umbilical cord clamps)
Combs
Medical waste containers
Prosthetic limbs
3D models for planning and patient education
Durable signs
Clipboards
Tent stakes
Enclosures
Tools
Rope clamps
Measuring cups
Specialty utensils and eating ware
Pill dispensers
Eye-glass repair
Toys
Rudimentary locks
Whistles
Door jams
Learning tools and models
Musical instruments
Spare parts (plastic and rubber)
Office organizers
Tablet stands
Keyboard key replacements
Connectors
Wire wraps
Zip ties
Equipment holders and organizers
Plastic voucher cards
Items for home-based employment, agriculture, and sustainable livelihoods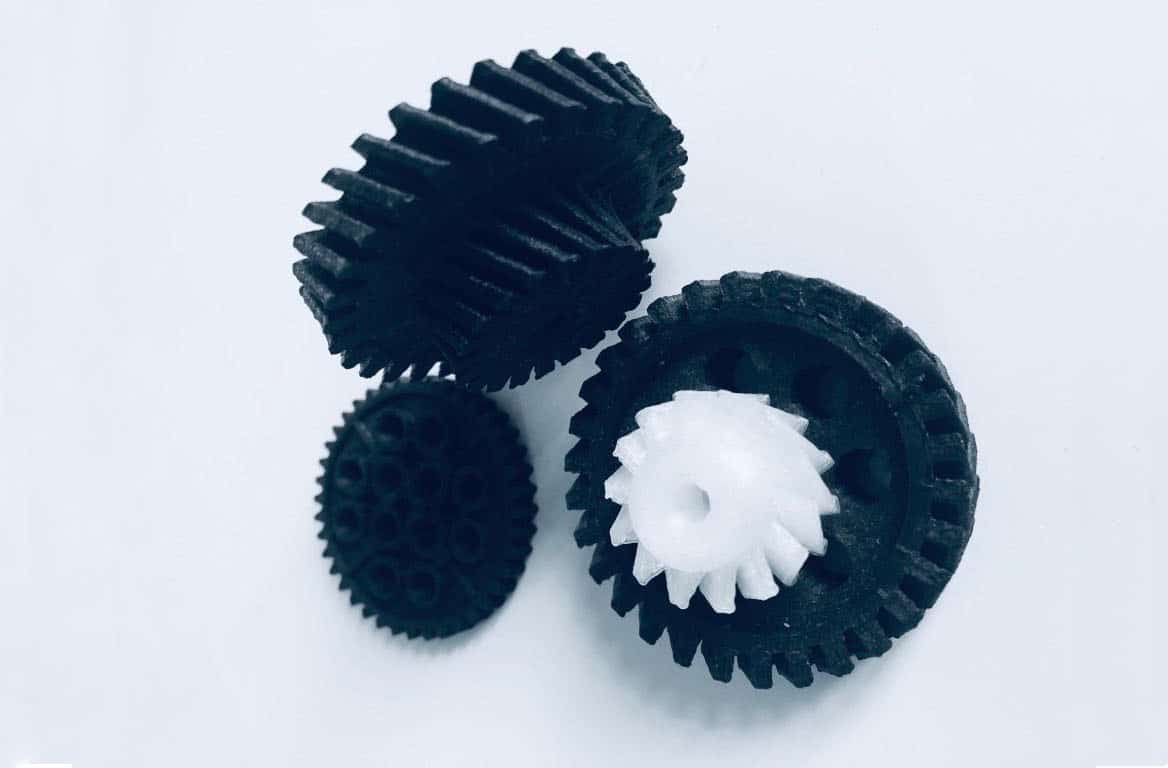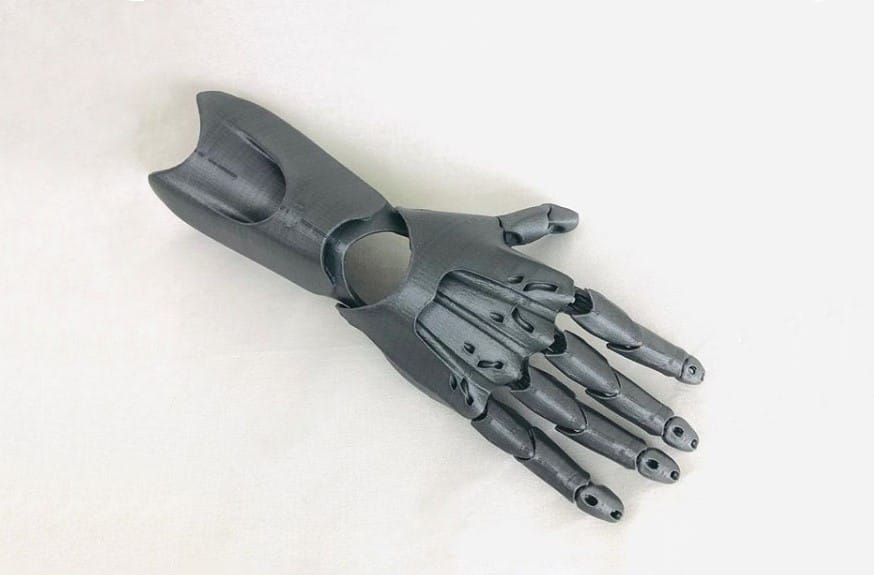 Taking quick action in repairing infrastructure like plumbing and the electric network can prevent further damage or a secondary crisis arising from lack of sanitation and access to telecommunications. During the 2015 earthquake in Nepal aid workers successfully used cheap 3d printers to repair broken water pipes.
The experience there lead to the founding of Field Ready and NGO that focuses on using localized production to help during humanitarian disasters.
When even express delivery is too late
In Northern Italy as hospitals were rapidly overwhelmed and intensive care units were running overtime things looked bad. Then, it got worse, then things started to break. Small plastic connectors gave their last effort and cracked, others had to be regularly discarded to keep up good hygiene. On a regular day this is a minor annoyance. But this was no regular day. Supplies were needed and they were needed right away.
When time is ticking and lives are at stake, you don't have times for quotes arrive, payments to process or production to ramp up . Here, every minute matters. And when it comes to time nothing beats having on-site, on-demand production for your most critical parts.
And this was the point where 3D printing came and saved the day. Volunteers Cristian Fracassi and Alessandro Romaioli used their printers to create unofficial copies of a patented valve, which was in short supply at Italian hospitals. As of writing this article their efforts have saved at least 10 lives.
After this incident countries and hospitals from around the world sent out requests for 3D printed medical supplies
What we're doing at Create it REAL
We're doing what we do best: enabling and powering the efforts of our partners and customers.
We are also donating our free capacity to AM hub Denmark who are the organizers of the local effort for printed medical supplies.
What can you do?
If you have a 3d printer
Donate your time and filaments to your local effort.
The most useful and effective way right now seems to be printing protective face shields.
A quick phone call to your local hospital or finding a friend or family member who is on the front lines is the fastest and most efficient way to offer help, but are some organized efforts too that are beginning to emerge. In Denmark we have AM-hub, for other countries there are initiatives like https://masksfordocs.com/ or https://www.matterhackers.com/covid-19.
If you have know-how
If you have experience with mechanical and electrical design you can help out in one of the open-source hardware efforts:
https://www.facebook.com/groups/670932227050506/
https://opensource.com/article/20/3/open-hardware-covid19
The rest of us
Stay home. Seriously. If you can, work from home. Cancel all meetings and events, friends or family visits or move them online. Follow government advice and regulations. Do not hoard supplies or food as this can create temporary shortages. Out of all the things listed above, this is the single most powerful and useful thing. No amount of 3D printed supplies can even come close to the effect of properly practiced social distancing. As we say here in Denmark said: "We need to pull together by staying apart".