It's all about changing the mindsets and managing that change
Lene Jensen, Business Developer, joined Create it REAL two and a half years ago. At this time, the company was searching for a driving force to identify and analyze strategic business segments and generate business opportunities.
She had a track record of successfully implementing and executing go-to-market strategies within Enterprise Software in many different industries and across three continents, so she had the perfect toolkit and profile to take on the challenge.
We have asked Lene about her story in Create it REAL and her insights into the 3D printing industry.
How did you get to Create it REAL? Could you tell the story briefly?
I have a commercial background in business software and digitalization of work-flows. I have been working with companies like SAP and IBM in international environments. And I have always been passionate about optimizing workflows by embracing new technology, and I am by nature super curious. 3D printing and robotics taps right into this. There are so many tendencies, such as demographics and an increased focus on sustainability. Therefore, it was an exciting opportunity for me when I was contacted by Create it REAL for the chance to lead the company's business development.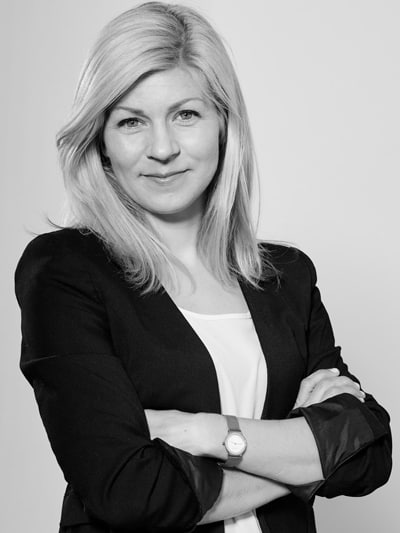 What do you like the most about working at CIR?
We have a diverse team with colleagues from many different countries and professional backgrounds. That is enriching on a professional level, and I believe it is one of our core advantages, that we contribute with different perspectives on commercial, operational, and R&D topics, and it also makes for interesting lunch conversations.
What do you like the most about working in the 3D printing industry?
The constant change, visions, and innovations that come from our partners and colleagues in the industry. In 3D printing, everyone thinks out of the box – Can we do it better, can we do it smarter? -, and this unlocks many new and improved products, business models. It also opens up new ways of production that, for the most part imply less waste and reduced emissions.
Say three words that best describe CIR.
Dynamic, challenging, in a positive sense, and fun.

How do you see CIR in 5 years?
We will continue to grow our customer base for our white-label CAM software. We are observing a tendency in the industry where the requirements from end-users become more demanding, both in terms of automation, workflow, and specific features needed to add value to a final product. And this is where we fit in with our customized slicer software.
For our solutions within the Orthotics and Prosthetics industry, we will expand our portfolio of solutions to produce flawless state-of-the-art products that will improve comfort and functionality for the users. We continuously get more and more request for new applications. We will have a 4-digit number of solutions out in the market for both central, decentral and hybrid production.
What challenges do you see in doing business in 3D printing?
For businesses to adopt a digital workflow. I think this challenge is true for most technology companies. It's all about changing the mindsets and managing that change. To have people understand that the technology is already here, ready for production of products with improved properties, that can be mass customized in a secure and traceable way.

What gets you out of bed in the morning, what's your motivation?
My family. And I am always excited to see what the day brings at Create it REAL. It is usually a mixture of interesting conversations and insights from customers, new developments, or improvements in our technology. We have a fast pace and high standards at Create it REAL, and I enjoy being a part of that.