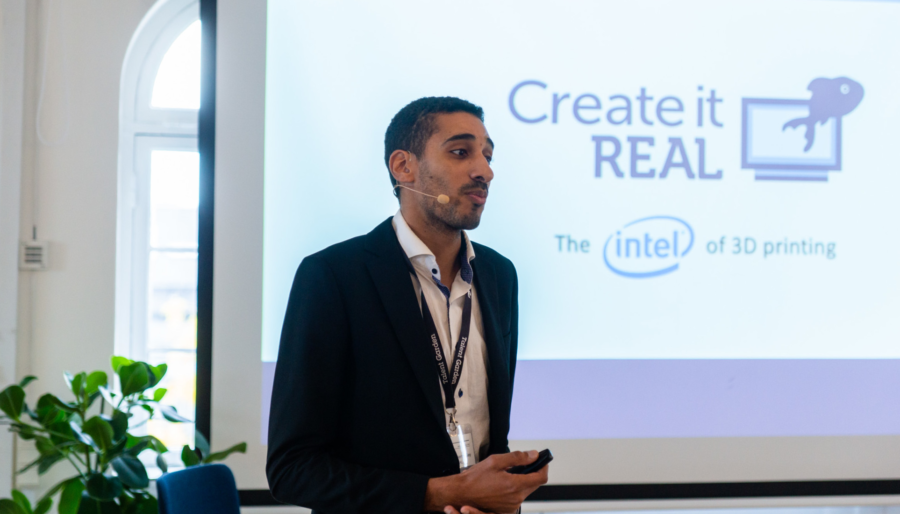 Last week we attended the Additive Manufacturing Venture day 2019 in Copenhagen, where businesses were brought together to celebrate the biggest AM innovations from Denmark
At the conference, creative industries, business leaders and AM innovators were given an opportunity for sharing their experience and knowledge, as well as a qualified prediction for the additive manufacturing industry's future. Therefore, it was a pleasure to be invited and to present our technology in front of such an inspiring crowd of entrepreneurs, industry experts and investors. Among other topics, we presented Create it REAL's mission and vision and explained how it could make an impact on the additive manufacturing industry.
If you would like to learn more about the event, you are welcome to visit the AM Hub website and watch a photo report from AM Venture Day 2019.